We began immediately to analyse the timeline for the project and work out when specific inputs were required from the designer and architect. At the same time, we looked closely at the responsibilities of the architect and interior designer to see whether small shifts in their respective scope of work could magically resolve the impasse. Then by negotiating with the architects and designers over their responsibilities, and juggling the timeline for delivery, the impossible became possible. The clients were overjoyed and immediately appointed the designers.
But there are rare cases where even RedBook's intervention cannot entirely unblock a log jam, for example where 'hot' designers have received major magazine coverage on the back of a high-profile project and been engaged suddenly by a slew of new clients. Yet even then, facing such demand, RedBook has been able to help its clients.
This was exactly the story at a project in Richmond recently, where a couple in their early 40s bought a 5,000 sq ft Victorian house in need of complete modernisation. They had set their heart on a designer's particular style of contemporary interiors but their preferred designer found himself over-committed and instead of overloading himself referred the clients to RedBook.
Our first step was to work with the clients to explore the exact look of the interiors they wanted, and what it was about the portfolio of the designer they first approached that they liked so much. RedBook has a highly visual and enjoyable process for this, refined over the past 10 years, enabling us to understand not only what clients like but also explore exciting possibilities they had not thought of previously.
This exercise revealed that there was a small number of other designers whose style and portfolio overlapped with the client's taste. It was then a simple matter for us of identifying the particular designers who would be best suited to them, not only in terms of style but also the all-important personal chemistry, before arranging the 'beauty parade' of the ideal candidates for the client, and advising them on designers' fee structures.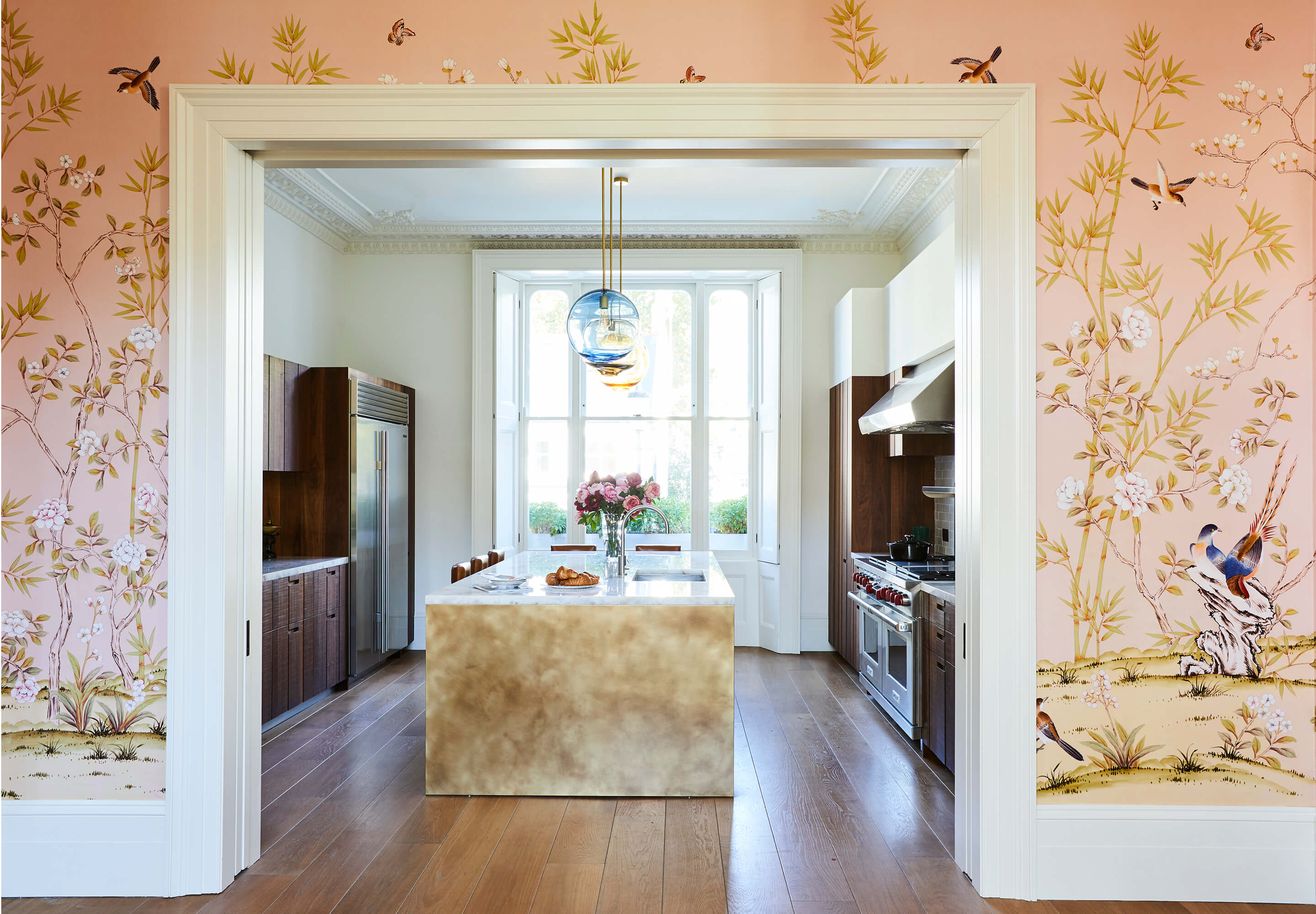 "We are incredibly excited about starting on site later this month," says our client, a private-equity financier, having engaged designers he is delighted to have secured. "Hopefully, we will be moving into the house with our children in the summer next year, just as we planned."
As RedBook's CEO Tom Adams, explains: "RedBook has such strong relationships with the carefully vetted firms it works with that we can often find capacity with an in-demand designer or construction firm where there initially appears to be none. We can also look closely at a project and establish exactly which experts are needed and when, and how to dovetail their expertise. Often this means our clients find even the most hard-pressed and 'hot' firms can fit the project in around other commitments."