Clients and commission
Transparency is the watchword when it comes to RedBook and commission. So at our very first meeting with potential clients, we have a protocol in the RedBook team that demands we explain our business model to them clearly and ensure clients understand our model. In a nutshell we explain that the RedBook Agency is plainly an agency, and earns its revenue principally from commission paid to us by the partners we introduce to clients.
So RedBook asks clients only for a small engagement fee at the outset – £3,800 + VAT – and this is all they pay to us for our service from the start of their project to the end.
"My experience working with RedBook could not have been better, not only sourcing the highest calibre of clients but perfectly aligned projects for our practice. For us, this more than justifies RedBook's commission."

Katharine Pooley
With so many of our clients coming from the upper reaches of the finance, legal or business worlds, you can imagine how often clients ask probing questions about our commission and any resulting cost to them. We encourage their questions and answer all of them readily, from questions about the potential on-cost to the client of our commission to the level of our commission itself. We want and need clients to understand our business model and terms so that they are wholly comfortable with them. Otherwise, if there were any smoke and mirrors, they would not wish to proceed with engaging us or the firm's reputation would suffer drastically if the model were not clear to them from the start.
For your interest, the small engagement fee paid to us by clients covers our full process of brief writing, taste exploration, analysis of optimal project-team members, managing beauty parades, fee analysis, overseeing the project – as well as all the initial work of cost plans, pre-purchase appraisals and much else besides. Incidentally, this means our team does a huge amount of work upfront for a modest engagement fee in the hope that the client takes their project forward. Otherwise we make a heavy loss.
Having explained our business model and terms at our initial client meeting, we follow up by sending the clients our terms of business, setting the model out in black and white. As well as an ethical obligation to ensure our clients understand our model, there is a legal one too. And as you would expect, we ensure our client- and partner-contracts are fully compliant with anti-bribery legislation. We recently asked our lawyers to review these in the light of evolving case law, and they confirmed they are fully fit for purpose.
"RedBook's bespoke matching process and service unfailingly sets each project up for success and enjoyment. They save significant time and trouble for both clients and designers. The process is rewarding, and we simply regard their fair commission as part of our marketing budget."

Randle Siddeley
RedBook Partner Terms
So much for explaining our business model to clients, what about the business terms we have in place with all the wonderful partners we are proud to represent?
Partners and clients need to have confidence that our recommendations for a client's project are based on the partner(s) being most suitable for the project and are free of financial influence. For that reason, we see it as vital that all the partners we represent are on the same business terms. All our partners are therefore on identical terms – within their professional discipline – avoiding any risk of bias.
It is deeply reassuring that since RedBook launched in 2011 it has never faced a dispute with clients or partners over its commission. This is a proud record, and we hope it is a tribute as much as anything to the warm and engaged relationships we strive to create with all those we work with, whether clients or partners.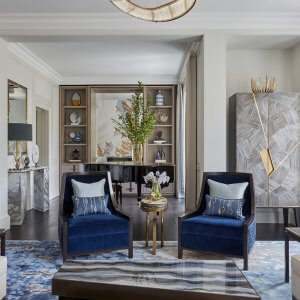 "We often spend a lot of time, resource, and money on finding clients – too often, they do not proceed. Being a part of RedBook negates this cost by giving us a deep understanding of the clients, their lifestyles and project ambitions. This, coupled with their detailed knowledge of our practice, results in fast appointments and a quicker project launch."

Peter Mikic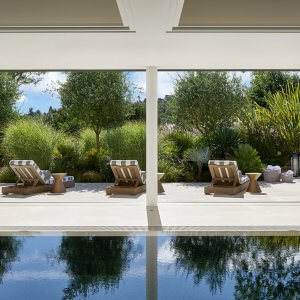 Cost to clients
Part of RedBook's appeal to clients is that we can deliver our service for an engagement fee of £3,800 +VAT. But this depends on the firms we introduce to clients absorbing the cost of our commission.
How do we ensure this happens?
First, we have set our commission at a fair level for partner firms to absorb—in their marketing budget, for example—so they can avoid passing the commission on to clients through raised fees.
Secondly, our contracts with our partners specify that they absorb the commission rather than pass it on to clients.
Lastly, RedBook typically introduces three candidates to clients in each category on which it is advising: three architects or three interior designers, for instance. We select the candidates having analysed with great care which partner firms and individuals within them are best suited for the project and client, and having checked the partners' capacity to take on the project as well their level of interest in the project.
So, all the candidates we introduced to clients as part of a 'beauty parade' are keen and know they are in competition for the project with other well-qualified candidates. This creates what bankers like to call an 'internal market', limiting what a client might see as an inclination to inflate fees.
Lastly, RedBook often finds clients wish to include one of their own professional candidates—say, a garden designer or project manager—into the mix. RedBook willingly embraces this outside competition as it is confident in being able to provide better partner options to the client. And the benefit to the clients of including a 'third party' candidate is that it creates for the client an independent benchmark of firm's fees. For RedBook it establishes that the partners it has introduced are not passing on their commission as an on-cost to the clients.
"One of the key ingredients that makes RedBook the experts in launching property projects is their exceptional service, expert advice and transparency. Without a doubt, this combination saves the client time and money and builds valuable trust. 

Their partners enjoy working with the team, partly because they are a great bunch of people, but also because they introduce them to some of the world's best new build, renovation and interior design projects in the UK and internationally. There is no one in the business like them."

Lord Andrew Hay, Chairman, RedBook
CONCLUSION
We hope this explanatory summary is helpful. We are continually looking to improve our service to partners and clients, so we warmly welcome your feedback, and will be very glad to answer any questions you may have.
Please feel free to contact Tom Adams, CEO or Sandy Mitchell, Founding director:
Email: tom@redbookagency.com or sandy@redbookagency.com