Charlotte Perriand  (1903 – 1999)
Charlotte Perriand was born in Paris. She studied at the École de l'Union Centrale des Arts Décoratifs in Paris and developed an interest in furniture design. This later led to her being offered a job by Le Corbusier at his studio.
Perriand worked alongside Le Corbusier and Pierre Jeanneret on several projects, including the Villa Savoye, considered a masterpiece of modern architecture. She was responsible for designing the villa's interior spaces, and she used innovative materials like tubular steel, aluminium, and glass to create functional and aesthetically pleasing furniture.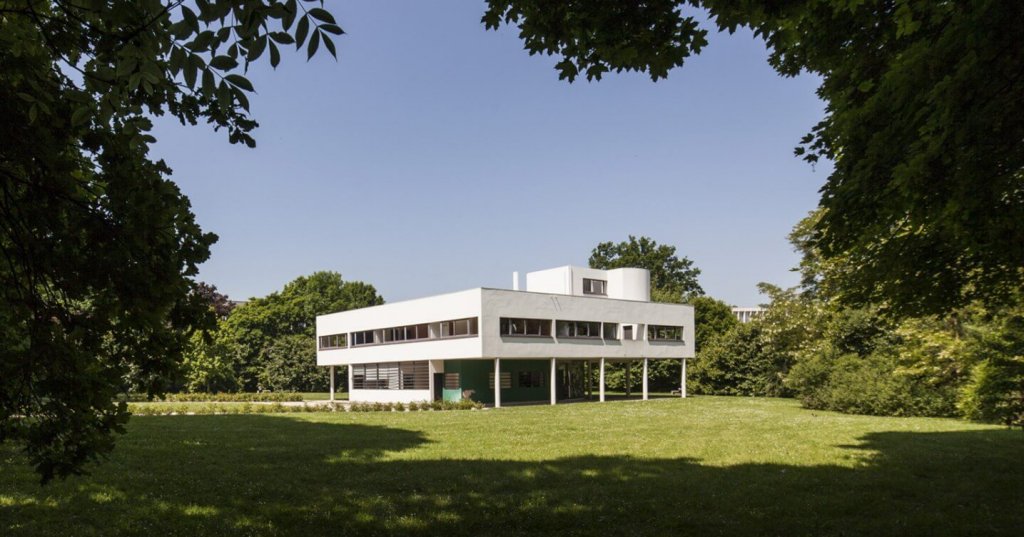 One of Perriand's most famous furniture designs is the LC4 Chaise Lounge, which she designed in collaboration with Le Corbusier and Jeanneret. The lounge chair was made from a steel frame and covered in leather, becoming an iconic piece of modern furniture.
Perriand also had a passion for sustainability and designed durable and environmentally friendly furniture. She believed that design should focus on the user's needs, and her designs reflected this philosophy. Her legacy inspires modern designers today, and her work remains influential in architecture and furniture design.
Louise Blanchard Bethune (1856-1913)
In 1881, Bethune became the first woman to work as a professional architect in the United States when she was hired as a draftsman in the office of the prominent Buffalo architectural and building firm of Richard A. Waite and F.W. Caulkins. She worked as an apprentice in Waite's office for several years before starting her firm in 1887 with her husband. Bethune's firm, R.A and L.Bethune, became one of the most successful architectural firms in Buffalo, New York.
Bethune designed many buildings throughout her career, including private residences, schools, hospitals, and commercial buildings. One of her most famous designs was the Hotel Lafayette in Buffalo, the largest hotel in the city when it was built in 1904. The hotel was designed in the Beaux-Arts style and featured ornate decorations and luxurious amenities. The Hotel Lafayette was added to the National Register of Historic Places in 2010 and has since been renovated and converted into a mixed-use development.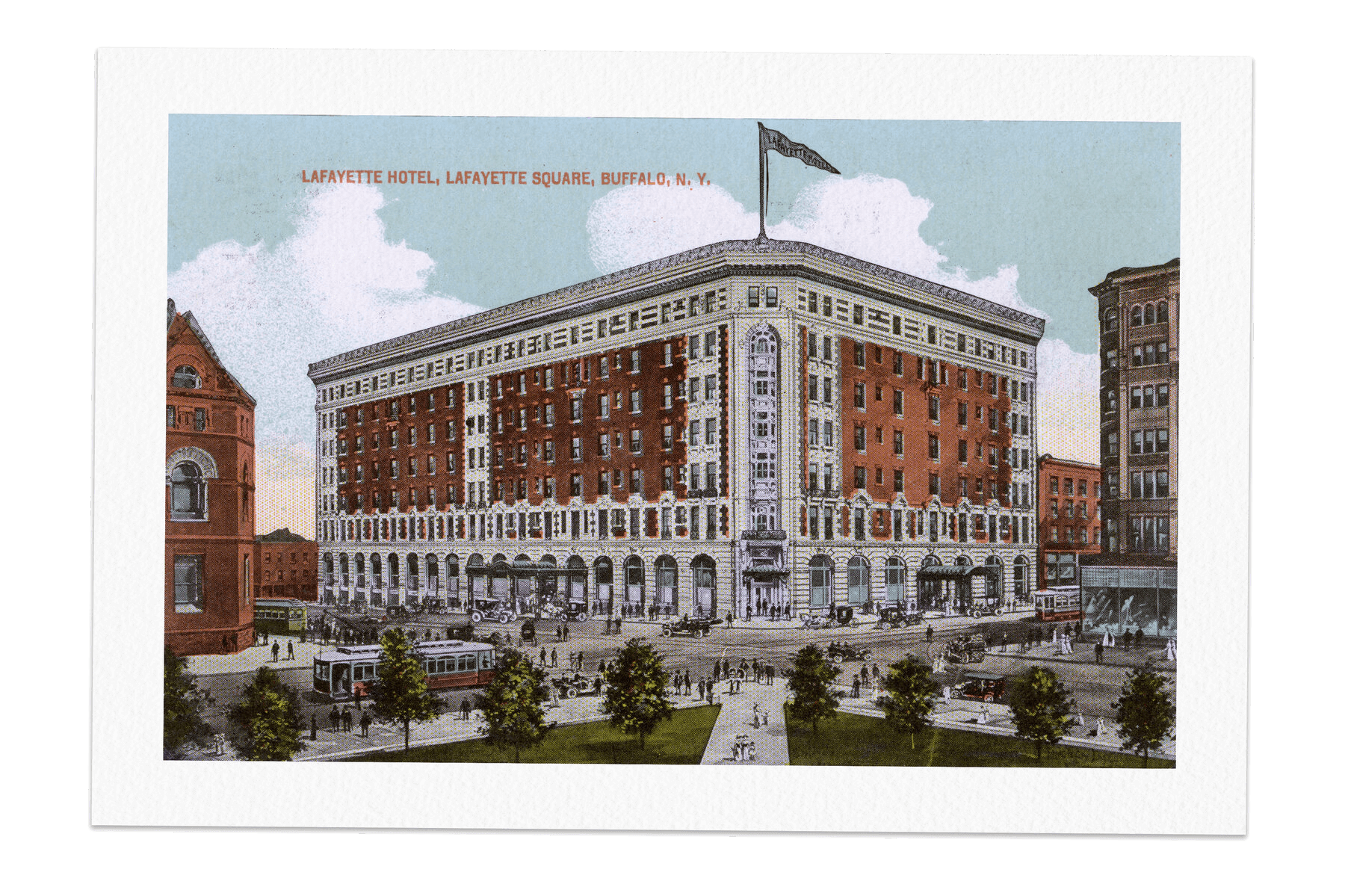 In addition to her work as an architect, Bethune was also a champion for women's rights and played an active role in the suffrage movement. She was a National American Woman Suffrage Association member and worked alongside other prominent suffragists like Susan B. Anthony and Elizabeth Cady Stanton.
She was posthumously inducted into the American Institute of Architects' College of Fellows in 2019, recognising her ground-breaking contributions to architecture and her role in paving the way for other women in the profession.
Ilse Crawford (1962 – current day)
Ilse Crawford is a British interior designer, author, and founder of Studioilse. Crawford was born in 1962 in Germany and studied history and philosophy at Bristol University before starting her career in magazine publishing. She was the editor of British Elle Decoration and later founded Elle Decoration UK in 1989.
In 2001, Crawford left Elle Decoration to establish her design consultancy, Studioilse. The studio is known for its human-centred approach to design, which emphasises users' emotional and physical well-being. Crawford's designs prioritise comfort, simplicity, and functionality, and she has described her approach as "emotional pragmatism."
Crawford has worked on various projects, including private residences, hotels, and public spaces. She has collaborated with a number of high-profile clients, including Soho House, Aesop, and IKEA.
One of Crawford's most famous projects is the Ett Hem hotel in Stockholm, which she designed in collaboration with Swedish architects Anders Landström and Erik Nissen Johansen. The hotel was originally a private residence built in 1910 and was converted into a hotel in 2012. Crawford's design for the hotel emphasises the beauty of natural materials and incorporates a mix of vintage and contemporary furniture.
Crawford has also written several books on design, including "Sensual Home," which explores the relationship between design and human emotions, and "A Frame for Life," which offers practical advice on creating a home that reflects one's personality and values.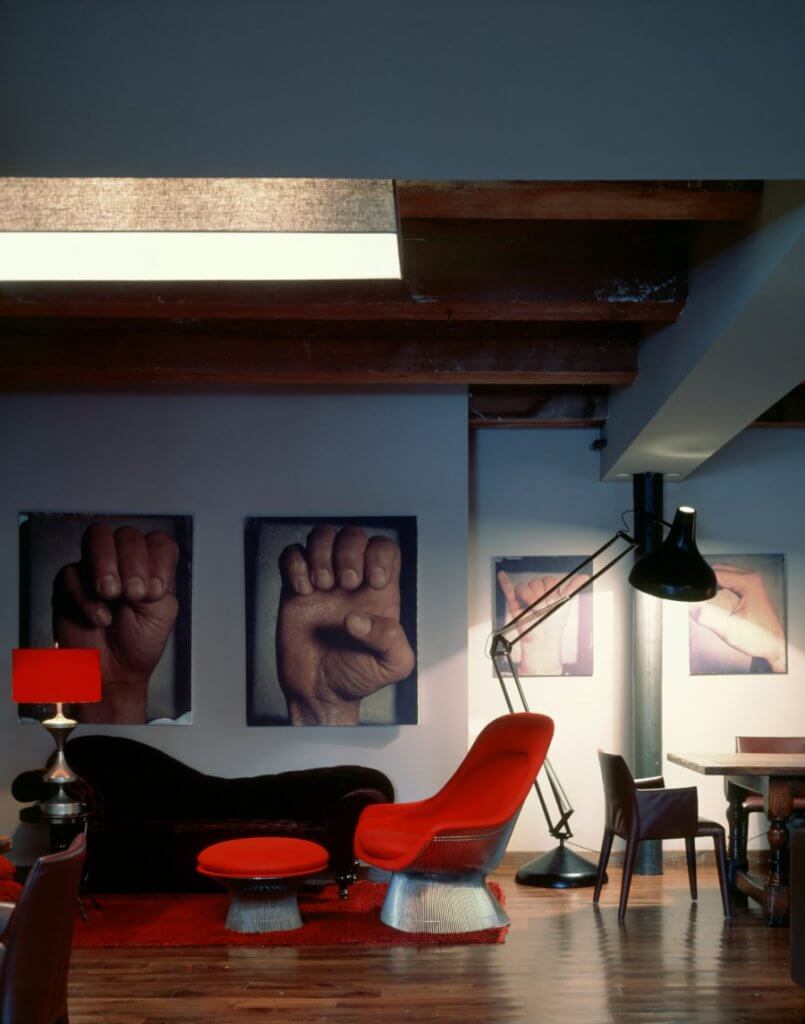 Soho House, New York
Zaha Hadid (1950 – 2016)
Zaha Hadid was born in Baghdad. She studied mathematics at the American University of Beirut before moving to London to study architecture at the Architectural Association School of Architecture. After graduating, she worked for several prestigious architecture firms, including the Office for Metropolitan Architecture and the Architects' Co-Partnership.
In 1980, Hadid established her architectural practice, Zaha Hadid Architects, in London. She quickly gained a reputation for her innovative designs, which challenged traditional notions of architecture and design. Her designs were characterised by their fluid lines and unconventional shapes, which often appeared to defy gravity.
Hadid's ground-breaking designs included the Vitra Fire Station in Weil am Rhein, Germany, and the Rosenthal Center for Contemporary Art in Cincinnati, Ohio. She also designed many iconic buildings, including the London Aquatics Centre, built for the 2012 Olympic Games, and the Guangzhou Opera House in China.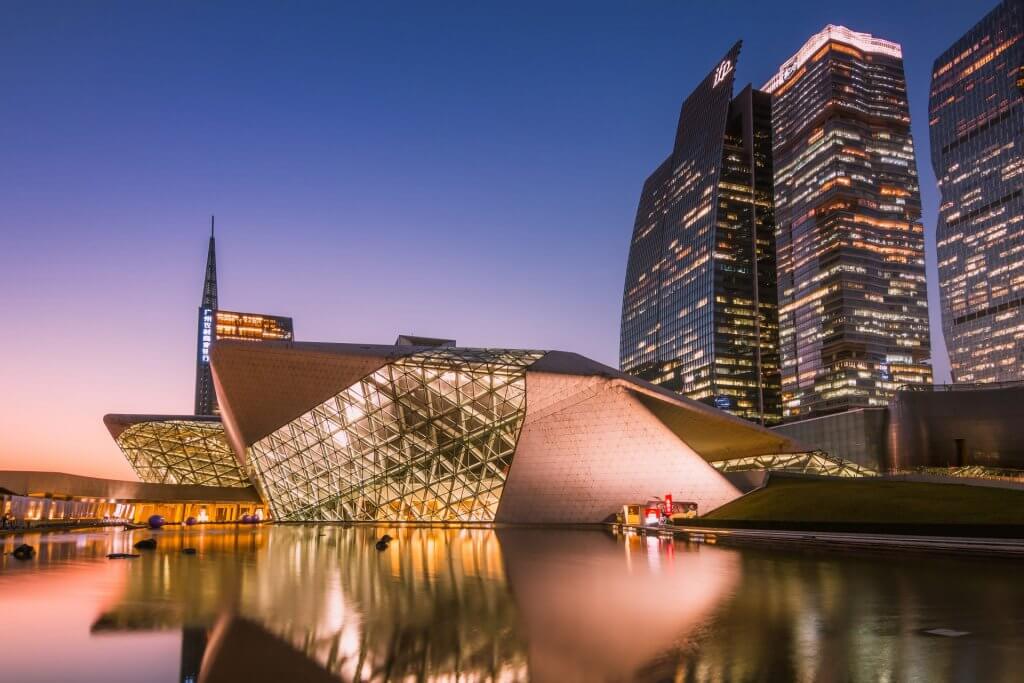 The Guangzhou Opera House in China.
In 2004, Hadid became the first woman to win the Pritzker Architecture Prize, often described as the "Nobel Prize" of architecture. She went on to win many other awards and honours throughout her career, including the Royal Gold Medal from the Royal Institute of British Architects in 2016. Hadid was a trailblazer for women in architecture, and her bold and innovative designs will be remembered for many years.
Dorothy Draper (1889 – 1969)
Draper quickly gained a reputation for her bold and colourful designs, a departure from the more traditional and formal styles that were popular at the time. She used vibrant colours, bold patterns, and luxurious fabrics to create glamorous and comfortable interiors.
Draper's most famous project was redesigning the Greenbrier Hotel in West Virginia in 1948. She transformed the hotel into a vibrant and colourful destination for the elite, using her signature style to create an atmosphere of luxury and glamour. The Greenbrier Hotel became a popular destination for high society, and Draper's design helped to popularise the modern interior design movement in the United States.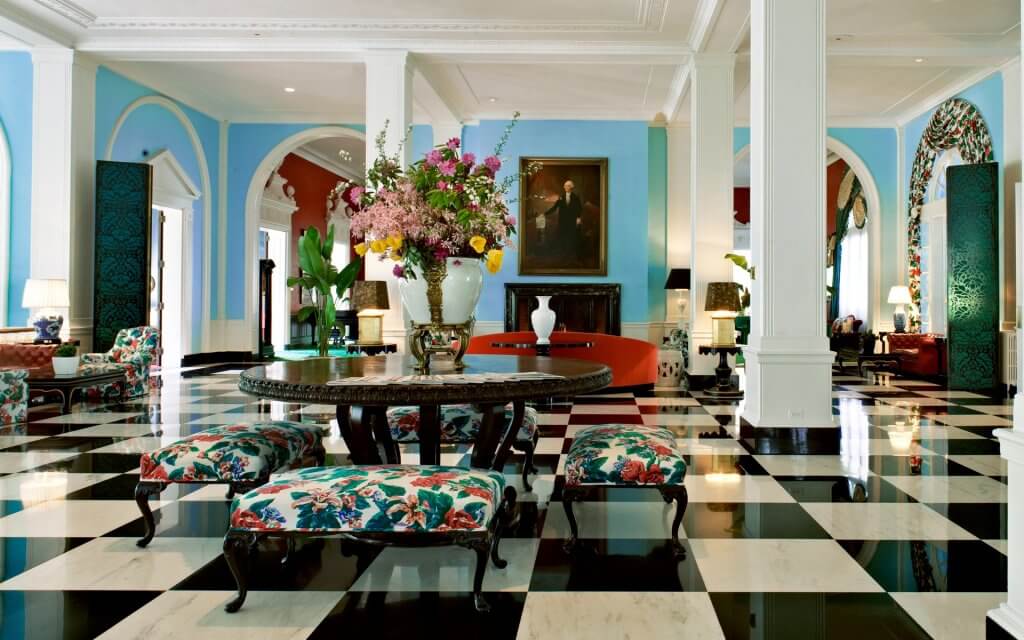 The Greenbrier Hotel in West Virginia
Gertrude Jekyll (1843 – 1932)
Gertrude Jekyll was born 1843, In London. She developed an interest in gardening at a young age and became a self-taught horticulture and garden design expert. Jekyll's designs were influenced by the Arts and Crafts movement, which emphasised the importance of craftsmanship and traditional techniques.
One of Jekyll's most famous gardens is the Hestercombe Gardens in Somerset, England. She collaborated with architect Edwin Lutyens to create a series of garden rooms that flowed seamlessly into one another. The gardens were designed to be enjoyed throughout the year, with different plants blooming at different times to create a constantly changing landscape.
Jekyll also wrote several gardening and garden design books and over 1000 articles for magazines such as Country Life and William Robinson's The Garden. Her writing influenced how people thought about gardens and inspired many others to take up gardening as a hobby. She has been described as "a premier influence in garden design" by garden enthusiasts around the globe.
Jekyll created over 400 gardens in the UK, Europe and the United States; her innovative designs helped establish modern garden design principles. Jekyll's legacy serves as a reminder of the power of nature and the importance of creating beautiful and functional outdoor spaces.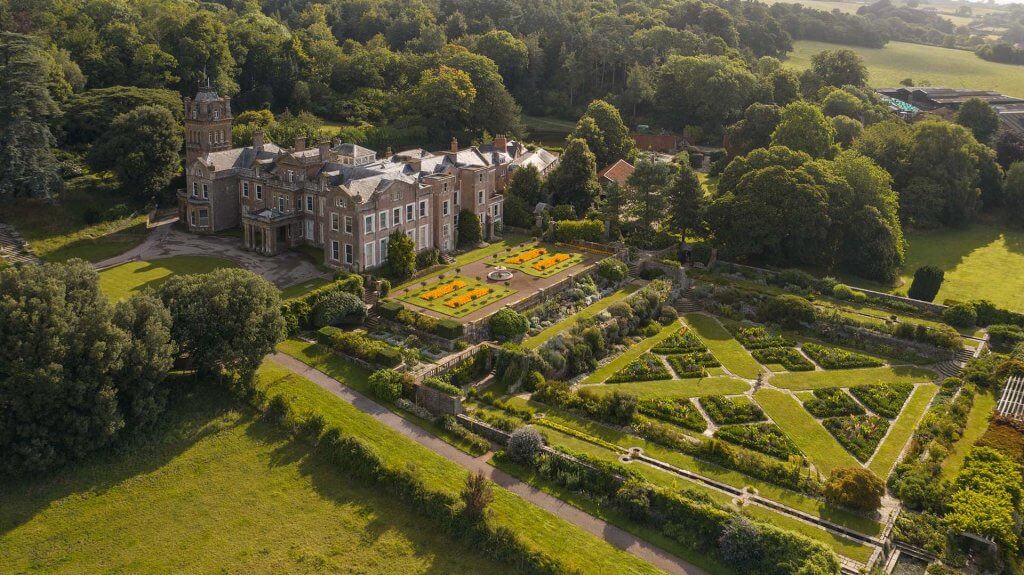 The Hestercombe Gardens in Somerset
Lady Arabella Lennox-Boyd (1938 – current day)
Lady Arabella Lennox-Boyd is a British landscape designer recognised as one of the leading designers in her field. She grew up in England and Italy, where she developed a love for nature and gardening. Lennox-Boyd studied at the London College of Garden Design and worked as an apprentice to the renowned garden designer Russell Page before starting her practice.
Lennox-Boyd's designs are characterised by their simplicity, elegance, and attention to detail. She often uses traditional materials like stone, wood, and water to create timeless landscapes that blend seamlessly with their surroundings. Her work emphasises the importance of creating sustainable and environmentally friendly gardens, and she often incorporates native plants and materials into her designs.
Lennox-Boyd has designed many notable gardens throughout her career, including the Royal Bank of Canada in London and the Villa Cetinale in Tuscany. She has also designed private gardens for clients worldwide, including celebrities and members of royalty.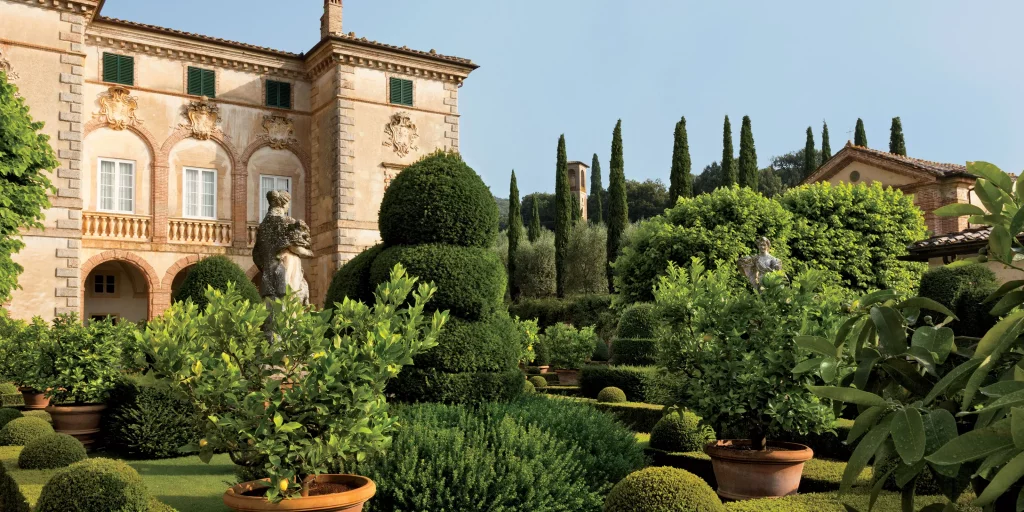 The Villa Cetinale in Tuscany
These women and their approach to architecture, interior, furniture and garden design still inspire modern-day creatives. They have challenged traditional norms and pushed the boundaries of what is possible, and their legacy will continue to shape the industry for years to come.