But what are the real pros and cons of buying old versus building new?  If you are thinking of moving to the country, or moving house there, you will want to know. So here are the essential facts.
So with more and more people wanting to build new houses, you have to ask what is driving the change? Philip Harvey, senior partner of the buying agency Property Vision explains: 'Twenty years ago our tag line was 'Nothing For Sale', which described both us and the market we work in perfectly: we don't sell anything and there are very few truly special houses for sale at any one time. Nothing has changed over the years, other than demand for country houses having increased exponentially. And this was always going to happen as the number of wealthy potential buyers of beautiful country houses grows every year, while the number of special old houses is by definition finite.'
Philip Harvey also has some wise advice when it comes to investing in a new build house. 'We all know it's not a cheap option and few want to overcapitalise, so you need to start with a site which is good enough to accommodate the anticipated total cost. I always advise clients to think holistically: location, site, size, garden, quality. Build the best house you can afford, not necessarily the largest. Everyone over-spends so make sure you have a serious contingency and don't spend it on the bits people can't see.'
RedBook's can make one prediction with total confidence. The demand for beautifully designed new houses, and beautiful sites to build them on, is only set to grow in years to come.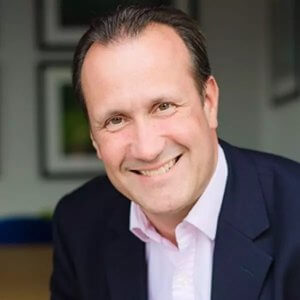 Philip Harvey, Senior Partner, Property Vision